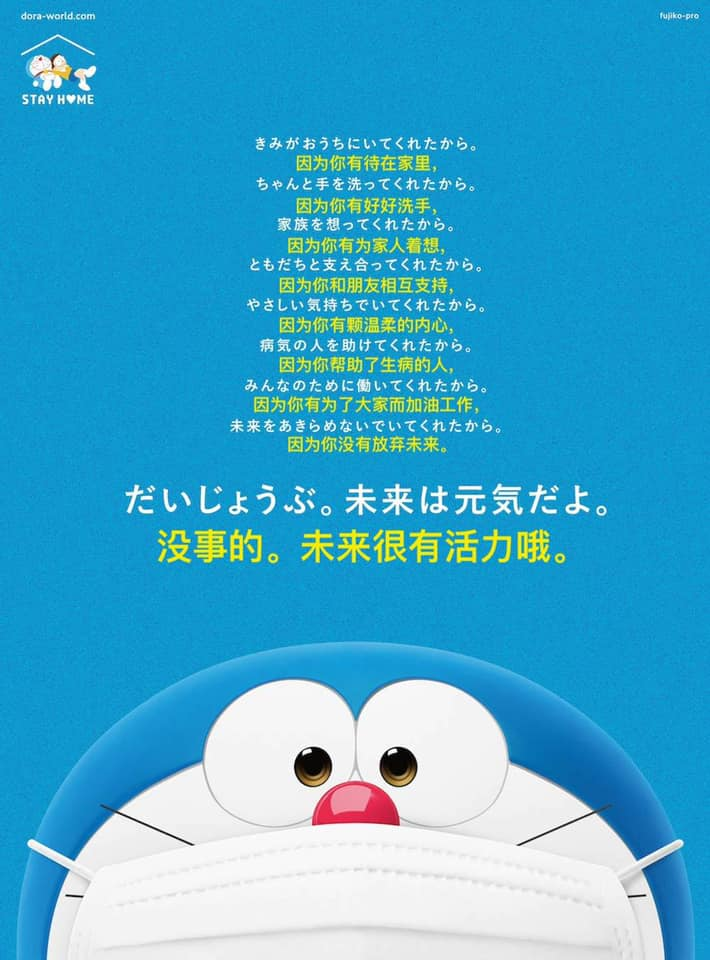 As you stayed at home,
As you washed hands,
As you were able to concern families,
As you supported each other with friends,
As you are tender-hearted,
As you helped sufferers,
As your dedication for people,
As you haven't given up the future.

Everything is okay. The future is energetic.
因為你有待在家裡,
因為你有好好洗手,
因為你有為家人著想,
因為你和朋友相互支持,
因為你有溫柔的內心,
因為你幫助了生病的人,
因為你為了大家而努力工作,
因為你沒有放棄未來。

沒問題的。未來很有活力哦。